We understand that healthcare providers are in the midst of an always-changing environment – not only in patient care, but also in your information technology network that is used to support you and your healthcare operations. This is an opportunity for healthcare organizations to invest in your technology foundation—setting the stage for future growth and better managed costs. Our fiber exclusive network can be an important part of your technology foundation.
Connectivity for Multiple Locations.
Advances in healthcare have allowed for an increase in the number of specialty areas such as diagnosis, treatment as well as outpatient surgical facilities. This leads to the need for real-time communication and information access across multiple facilities 24/7. Our network professionals are experts at working with healthcare IT management to connect you to our existing network and create custom network connections where they are needed.
Immediate Access When You Need it.
As a healthcare provider, you rely on having medical data and patient information at your fingertips. Critical data such as patient prescriptions, medical history, and X-rays provide a more complete picture for healthcare providers. That's why our fiber exclusive network is built with redundancy—to provide you with fast and reliable data connectivity when you and your patients need it most.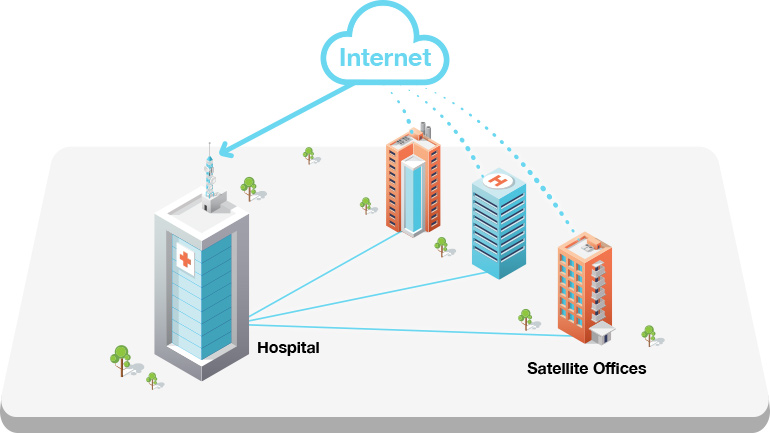 Contact us to learn more about our many Ethernet-over-fiber options that will keep your business connected 24/7.
WAN Transport
All your business locations around the world are connected by one single point of contact over facility-based fiber rings.
READ MORE
DWDM Services
Higher capacity at lower costs, all on a private, dedicated wide-area transport network
READ MORE 
Dedicated Internet Access
Scalable bandwidth that meets your unique network needs. 
READ MORE
Carrier-class PoP with peace of mind backed by our NOC and customer care center that offers a four-hour or better mean time to repair.
READ MORE